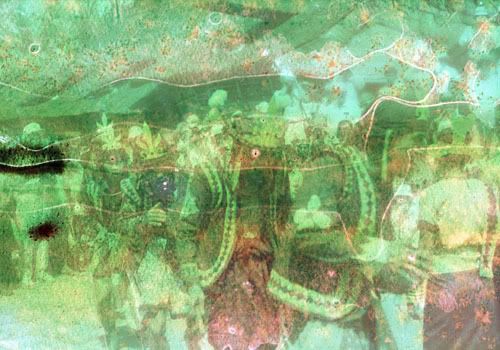 Disela-sela beberapa kegiatan yang ada, Common Room bekerjasama dengan LFM – ITB, Kineruku dan VideoLab menyelenggarakan workshop One Minute Video pada tanggal 19 Februari s/d 1 Maret 2008. Setelah melakukan eksplorasi bersama selama kurang lebih 2 Minggu, 32 karya video diputar di Rumah Buku pada tanggal 1 Maret 2008. Karya hasil workshop saat ini telah dirangkum ke dalam kompilasi DVD dan rencananya akan diikutsertakan dalam kompetisi One Minute Video 2008 di kota Amsterdam pada bulan November 2008.
Setelah melakukan pemutaran karya One minute Video, Begundal Burgerkill kemudian menyelenggarakan acara pemutaran film berjudul Metal: A Headbanger Journey (Sam Dunn & Scot McFadyen, 2005) yang dilanjutkan dengan kegiatan diskusi dengan para Begundal di Common Room pada tanggal 2 Maret 2008. Selain dihadiri oleh para Begundal, kegiatan ini juga dihadiri oleh para personil Burgerkill dan komunitas Ujungberung Rebels.
Pada tanggal 17 s/d 18 Maret 2008, British Council bekerjasama dengan pemerintah Australia dan Australia Council for the Arts menyelenggarakan sebuah seminar bertajuk Making Creative Cities: The Value of Cultural Diversity in the Arts yang diselenggarakan di kota Melbourne. Dalam kesempatan ini, perwakilan dari Common Room ikut menghadiri seminar bersama-sama dengan Ir. Tamsil Tahir, MSP (Bappeda Kotamadya Bandung), Dr. Himasari Hanan (Prodi Arsitektur – ITB) dan Endro Catur (British Council Indonesia).
Selama dua hari berturut-turut, diskusi mengenai pengembangan kota kreatif dalam perspektif keberagaman budaya menjadi tema sentral yang memancing perdebatan dan diskusi diantara para peserta seminar yang melibatkan para seniman, akademisi, praktisi bisnis, perwakilan pemerintah dan komentator yang berasal dari Inggris, Australia, New Zealand, Indonesia dan Taiwan.
Selanjutnya di akhir bulan Maret, Hardy Mendrofa menyelenggarakan pameran Tano Niha (Peoples Land) di Common Room pada tanggal 28 Maret 2008. Kegiatan pameran ini sekaligus menjadi acara peringatan 3 tahun terjadinya peristiwa gempa yang terjadi di pulau Nias pada tahun 2005 yang telah lalu. Selain pameran, acara ini juga diisi dengan pemutaran slide dan video yang menampilkan situasi di pulau Nias pada saat sebelum dan sesudah gempa terjadi.